viruses and bacteria often spread via human contact, however, it can also spread via respiratory droplets that are left on surfaces like handrails doors desk etc. The infected droplets contain the virus and can continue to live on a surface for several days or even weeks. If someone touches these surfaces, and then touches their face, mouth, nose or eyes without washing their hands, is at serious risk of contracting the virus. this is why is so important to have professional deep cleaning and disinfection done with the focus on high traffic areas.
Our team are professionally trained for cleaning and disinfection and will arrive equipped with the right equipment and disinfectant solutions All approved by EPA.
we provide services to: homes, offices, control rooms, stores, industrial and factories, public
institutions, residential and commercial buildings, buses, cars and more
If you feel Your home or business is at risk of contamination, don't hesitate, call dependable restoration today, we have the knowledge and the experience to handle the task and to provide you with the best customer service possible 
the price is based on the size of the contaminated area (price start at 60 cents per square foot)
we provide 24/7 emergency service 
our cleaning method is, using combination of spray, fogging, and wipe down.
disinfection using EPA Approve disinfectant

It is recommended to wait about two hours from the end of the disinfection process to

re-enter the structure.

The disinfectant does not leave any stains or damage the surface.
It is important to make it clear that the disinfectant does not prevent future contamination.
PROFESSIONAL viruses deep cleaning and disinfection in LOS ANGELES CA
Disinfection benefits: we only Use eco-friendly disinfection technology
Speed: Quick turnaround time
Efficiency: immediate results
The application method using foggers allows disinfection to all areas of the space
The disinfectant leaves no residue, chemicals and does not cause rust
At Dependable Restoration, we are committed to providing the most efficient and effective deep cleaning services. We have the certification, training, and tools necessary to do the job right. We are simply the Best Decontamination and deep cleaning company in Los Angeles you can find.
Keep Your Home or business clean and Safe With THE BEST COMPANY In LOS ANGELES CA
WE FOLLOW CURRENT CDC (CENTERS FOR DISEASE CONTROL AND PREVENTION)
AND EPA (UNITED STATES ENVIRONMENTAL PROTECTION AGENCY) PROTOCOLS.
OUR TEAM IS CERTIFIED BY THE IICRC AND STRICTLY ADAPTING THE MOST UP TO DATE TECHNOLOGIES AND PROCEDURES   
Emergency 24 Hour Services
If your home or business is at risk of contamination the professionals to call is Dependable Restoration. We offer 24 hours emergency services all year round. We arrive on site within 45 minutes.
Choose Us Today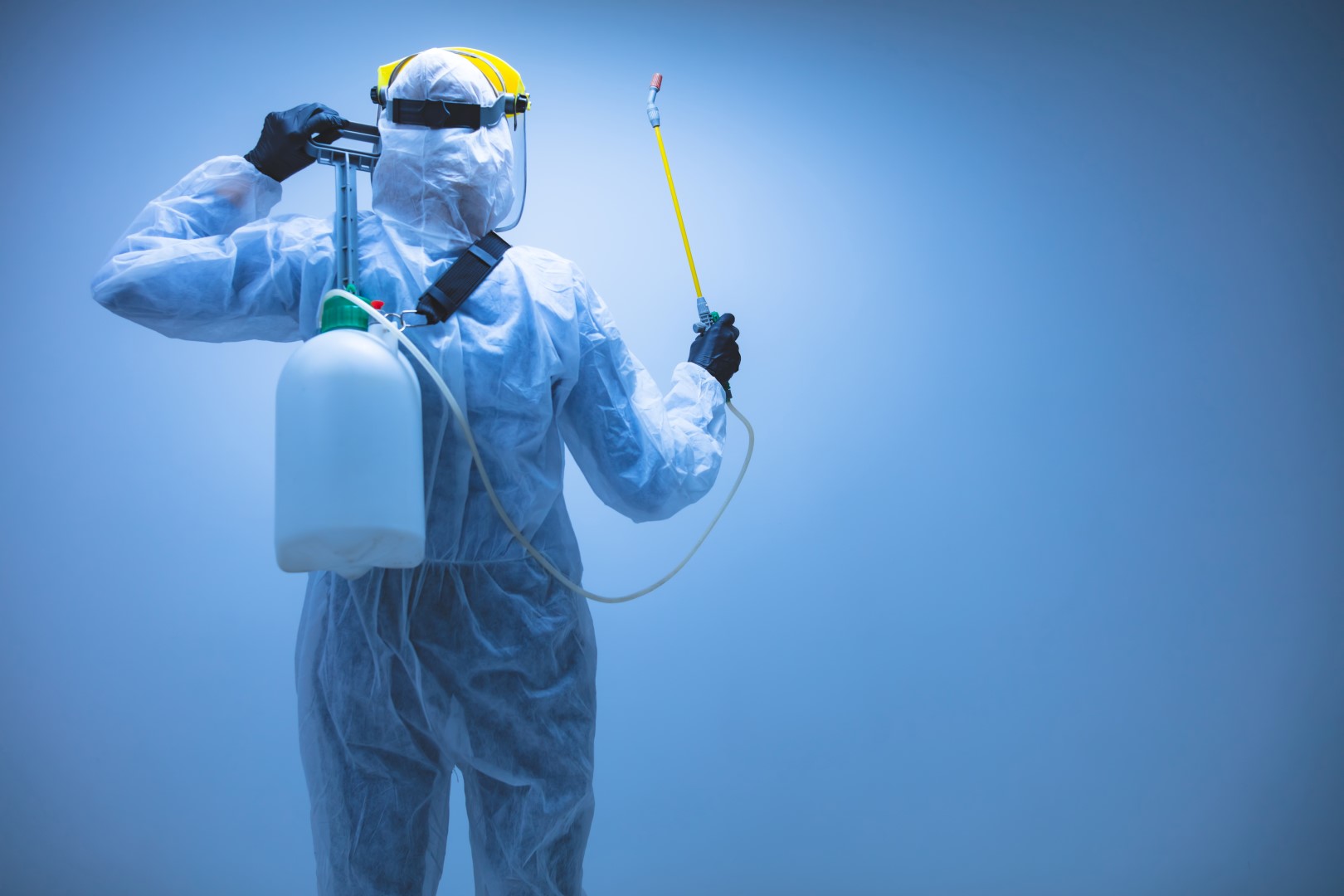 #1 Restoration Company in California